Cylinder Head Pressure Testing
Crack Testing (Thermal Hydraulic Pressure Testing)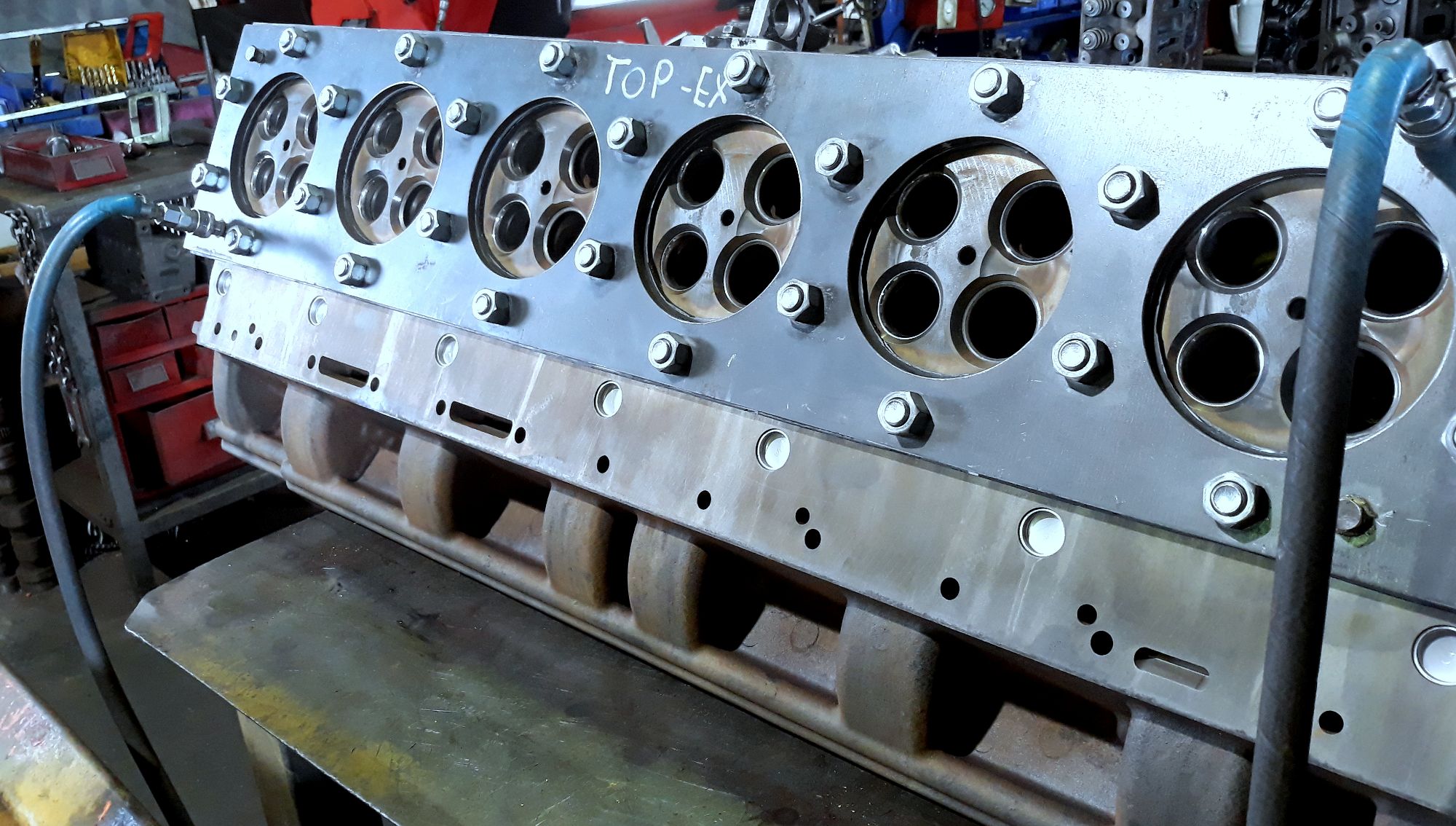 CATERPILLAR® & CUMMINS® CYLINDER HEAD PRESSURE TESTING
Caterpillar® and Cummins® Cylinder Head Pressure Testing is a vitally important procedure in Cylinder Head remanufacturing at Bells Caterpillar® and Cummins® Engines. This method of testing saves a lot of time and allows us to detect exactly where faults have occurred in either the structure or its components.
What Is Pressure Testing?
All Caterpillar® and Cummins® Cylinder heads are thoroughly pressure tested in our Workshops. Cylinder heads can be cracked or damaged in many ways due to long-term wear or can crack due to overheating of the engine, or even cooling system failure. We provide reliable pressure tests in order to find any internal, or external, faults in the structure itself or its components.
During pressure testing Bells Engineers apply a block-simulated lazer-bored pressure plate that is completely bolted on to the Cylinder head structure. Through pressure hoses hot water is introduced, under pressure, in order to introduce thermal water pressure throughout the cylinder head. Using this thorough method we diagnose if the cylinder head is leaking and thus damaged.
Note: If a cylinder head is cracked internally, it will not be visible. On a daily basis, our Engineers perform thorough checks to establish faults in all Cylinder Heads that enter our Workshops ensuring peace of mind for each and every Customer or Client.
For more information contact us today.