THE CAT® ENGINE EXPERTS & SPECIALISTS
The CAT® Engine Experts and Rebuild Specialists in Australia are constantly expanding to meet the needs of our Clients in Australia. Bells Caterpillar® and Cummins® Engines are Caterpillar® Engine Experts when it comes to Engine Remanufacturing and CAT® Parts in Australia. We provide advice on suitability of engine kits and all associated parts. We take second hand CAT® Engines and completely re-manufacture and recondition these engines to "back to new" condition in line with OEM standards.
As renowned leaders and CAT® Engine experts in Australia for Caterpillar® Engines - we dismantle them for inspection, acid bathe each unit, we then recondition them with a number of new parts, re-manufacture and rebuild them at our state-of-the-art Factory Facility to CAT® OEM standards. Bells cater for all Caterpillar® Engines and Parts requirements.
We take receipt of your Caterpillar® Engines and ship them back to each Customer fully remanufactured to OEM specifications anywhere including Australia, Africa, Asia, Canada, Europe, Russia, South America, United Kingdom, United States and Worldwide.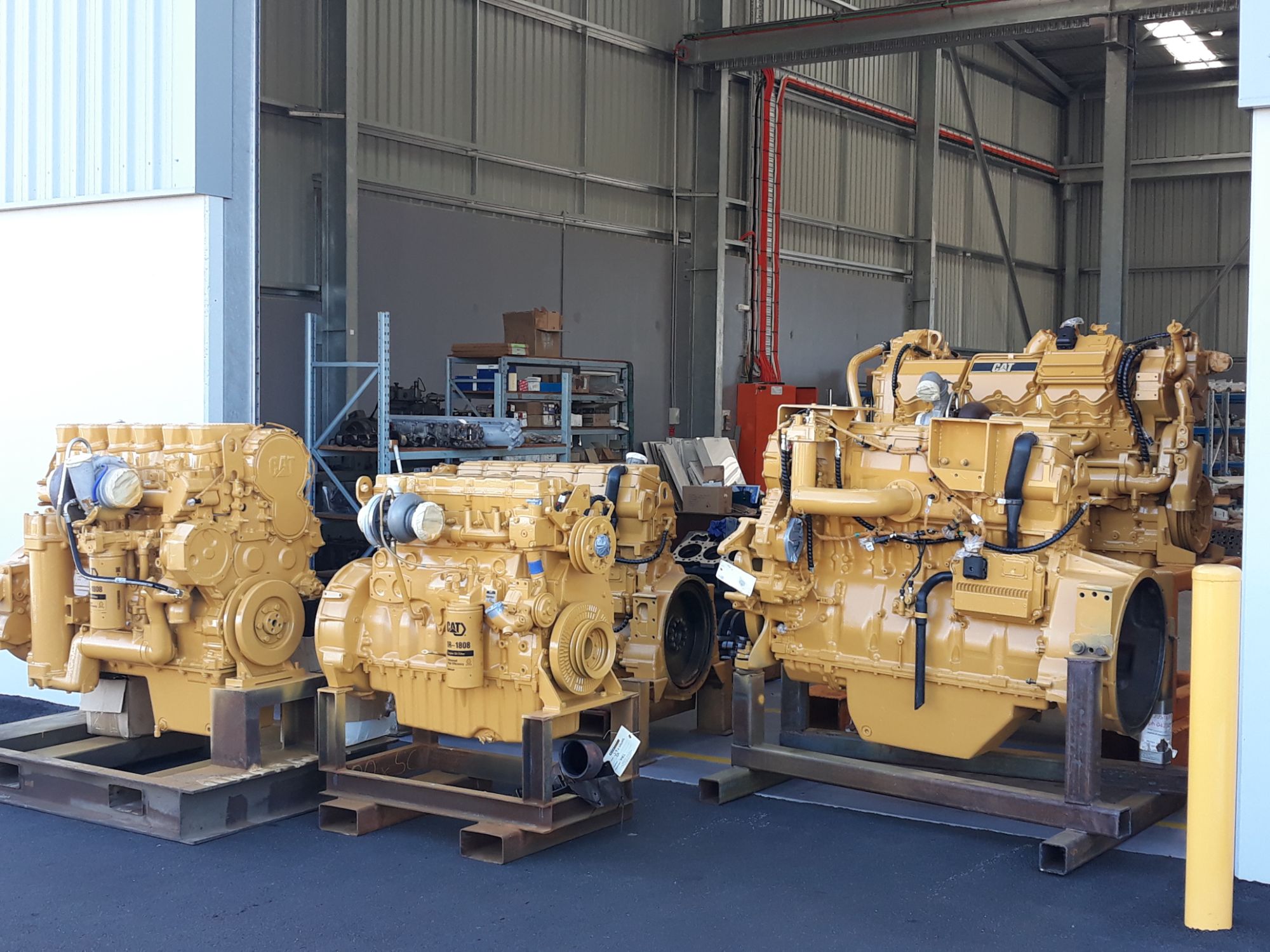 Australian and Global Caterpillar® Engine Experts
Bells Caterpillar® and Cummins® Engines are experts in remanufacturing, rebuilding and reconditioning engines for Clients including those in industrial, mining, construction, civil engineering, oil and gas, agriculture, marine and more. As CAT® specialists, we cover drilling equipment, dump trucks, loaders, dozers, excavators, gen-sets, etc. We also provide professional advice on second hand engines and parts to private and commercial companies e.g Mining, Oil and Gas, construction, etc.
At Bells CAT® Engines we also sell brand new OEM and aftermarket engine kits as well as new and second hand engine parts for all Caterpillar® applications. We can take in your engines and completely repower, renew and rebuild them back to their original state and as good as new condition.
We provide our services throughout Australia and the World.